A piggy bank will only take them so far, but our cool owl will have young savers flying high with interest and sweet perks.
Key Features

Competitive Interest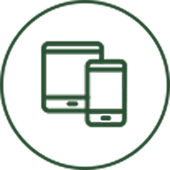 Digital Banking

eStatements
Details
Fun and easy way for kids to learn the value of saving
Available to young savers up to 18 years old
Earn competitive interest
No monthly service fee
No minimum balance requirements
6 free withdrawals per statement cycle; $1 per withdrawal thereafter
Enjoy the added perks:

Free welcome kit
Get entered into a $500 drawing after every 1st and 3rd quarter
Prizes for saving money

Free digital banking
$1 minimum deposit to open
Learn More
What is the Cool Owl Kid's Club?
The Cool Owl Kid's Club is a savings account created just for kids here at Belgrade State Bank!
Why do I need a savings account?
A savings account is a safe and easy way for kids (just like you) to learn how to manage your money! And Belgrade State Bank makes saving money fun!
How much does it cost to join the Cool Owl Kid's Club and open a Savings Account?
It only costs $1 and your social security card to open!
What's in it for me?
Your very own welcome kit!
Bring in your report card and get rewarded $2 in your account for each "A" grade earned up to $16.00 per semester
Bring in your report card after 1st and 3rd quarter to be entered into a drawing for $500!
Prizes for saving money!
What if I already have a Cool Owl Savings Account?
No problem, just come in and get your free welcome kit. And don't forget to bring in your report card for the "A's"!
Be on the look out for our 4 fun Kid's Activity Days — Spring, Summer, Fall and Winter!