Debit cards are safer than carrying a bunch of cash — and more convenient than writing checks.
To activate your Debit Mastercard or change your pin, please call 1-855-726-4885.
Key Features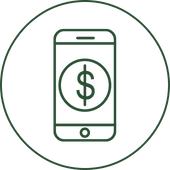 Add to your Mobile Wallet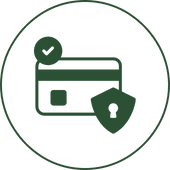 Enhanced Fraud Protection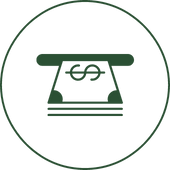 Accepted at ATMs
Details
Make purchases virtually anytime, anywhere
Receive enhanced fraud protection with EMV chip technology
Direct access to your account balance
Receive your debit card at the same time you visit a branch
Accepted more widely than checks
Safer than carrying cash
Free with any Belgrade State Bank deposit account
No additional charges or interest owed
Withdraw directly from ATMs
Easily replaced if lost or stolen
Instant Issue
It's inconvenient to be without your debit card for even a few days. That's why we offer instant issue debit cards. Just come into the Desloge, Farmington, Potosi Main, Belgrade, or Caledonia Drive Up branch and receive a new debit card right on the spot. Your new debit card will be ready to use the second you walk out of the branch. No waiting for the mail. No calling to activate. No worries.
Ready in Minutes
Just come into the Desloge, Farmington, Potosi Main, or Caledonia Drive Up Branch, and we'll create a new, ready-to-use debit card in minutes. It's just like the card you would normally get in the mail, only faster.
Customize Your Card
Choose from a wide variety of images or, email your photo to [email protected] for a personalized card.*
*Fee may apply
Set a New Pin, Too
Using a private keypad, you'll also be able to reset your PIN. You don't have to make any additional phone calls or wait for a new PIN to arrive in the mail.
Securlock Block
Enjoy added peace of mind, knowing that your card is being monitored and protected around-the-clock. Our partnership with Securlock Block enables detection of potential fraud before it even happens.
Added peace of mind with protection against debit card fraud perpetrators
Leading technology, tools, and expertise to manage fraud
Around-the-clock surveying of suspicious activity by experienced fraud analysts
Immediate notification should potential fraud be detected
Auto Bill Update (ABU)
Mastercard's Auto Bill Update (ABU) is a service that will provide card number and expiration date updates to participating merchants who retain card information records on their system, typically for recurring customer payments.
If a card is opted in to this service, closed and a new card number issued, Mastercard will send the old card number and expiration date, the new card number and expiration date to any merchants who have an existing payment agreement and who are enrolled in Mastercard's service. If the new card number is opted out, no information will be sent.
Merchants ONLY receive the information if they are a Card on File merchant (meaning they retain card holder information) AND are enrolled in Mastercard's service.
Merchant participation in Mastercard's ABU is not mandatory and is at the merchant's discretion. Merchant participation is not shared with Belgrade State Bank.
It remains the cardholder's responsibility to notify any merchants who retain card information of their correct card information.
In the dispute process, it is now mandatory that some transaction types be Opted Out of this ABU. This is for consumer protection.
Financial Institution participation is mandatory. However, a card can be opted out of the service at any time by calling or coming into any of our branches.
To ensure card information is not shared, call or visit one of our branches to opt out of ABU.
Fraud Texts
When suspicious transactions occur (such as purchases in unexpected places), you'll be notified via text message. You'll also be able to respond to let us know if a transaction was legitimate or fraudulent.

If we have a valid mobile number on file for you, you'll receive a text message notifying you of enrollment. This message will you give you the option to enroll in our new text message fraud alert system. If you reply "STOP", you'll continue to receive fraud alerts via phone calls.

*Message and data rates may apply.
Mobile Wallets
Add your Belgrade State Bank Debit Card to your digital wallet today & start making purchases with your mobile device, in person and online!
Apple Pay
Google Pay
Samsung Pay
Contactless Cards
We are now issuing Contactless Cards for more ease of payment! Just tap your card at participating merchants to pay, making transactions quicker and safer.